Kingdom Hearts: Birth by Sleep -Final Mix-
English Translation version 1.0.12




Screenshots: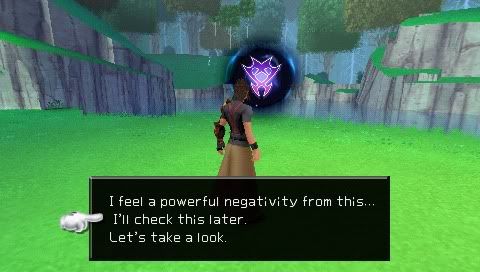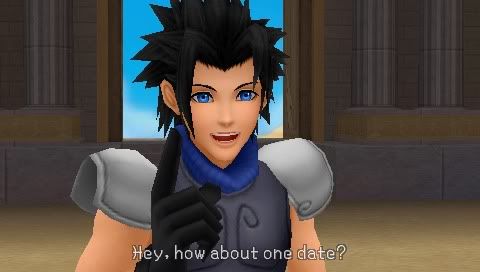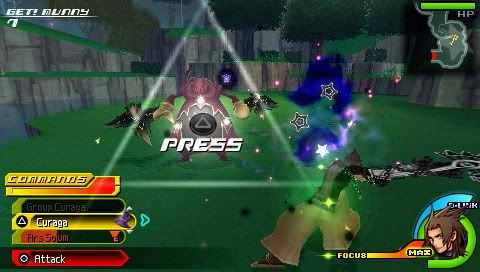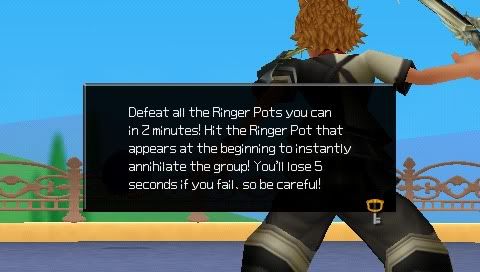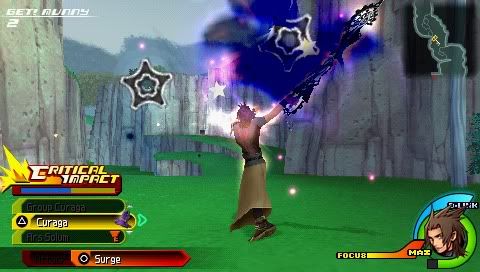 Important note: You need to own a PSP to do the patching process if you are patching a clean ISO.
How to patch:
Download the patcher and the patch here:
http://www.mediafire.com/?d3xwsksfzw5w569
[New link!]
and unpack it somewhere.
-
If you just want to update the patch from an earlier version : Show

From 1.0.12 onwards you can patch your ISO directly. Just place the ISO in the same folder as the patcher and then drag and drop it to BBS Patcher.exe. And no, it won't work if you drag it from somewhere else. The ISO has to be in the same folder as the patcher.
-
If you are patching the game for the first time : Show

If you are patching an already patched ISO skip the following steps.


1-Open dnas_installer.exe and choose to install the dnas_decrypter. Then select your PSP drive unit, in this case your Memory Stick or PSP Go HDD.
2-Extract BBS0/1/2/3.dat from your BBS ISO and place

ONLY

1/2/3 in your memory stick root.
3-Go to your PSP's menu and run the dnas_decrypter. Don't panic, the screen should stay black for like 10 minutes. If it doesn't stay black for a while and you get 0kb files, it means you didn't have enough space in your MS to decrypt them.
4-You should have now in your memory stick's root a close of your BBS files but with "_DEC" in the name. Remove the "_DEC" part from the name and copy them somewhere to continue with the patching.

************************************************************************************

1- Place BBS0/1/2/3.dat files in the same folder as the BBS Patcher.exe.
2- Double click "BBS Patcher.exe". If you did everything properly some text should appear telling you the game is being patched.
3- Repack ISO with the new patched BBS0/1/2/3.dat and change the

EBOOT.BIN

with the one in the "EXTRA" folder.
-
FULL CHANGELOG : Show

CHANGELOG 1.0.12
[+]The patcher can now patch the ISO directly in case of update.
[!]Some more Command Board a Mirage Arena tiles exchanged by the USA version ones.
[!]Fixed the Command HUD in Deep Space for those who are patching already patched versions of the game.

CHANGELOG 1.0.11
[!]New stuff from the Command Board localized to the USA version.

CHANGELOG 1.0.10
[!]Fixed some windows that were not in the right position.
[!]Fixed the text displayed in the sphere that leads to Vanitas' lingering spirit.
[!]Some unused files have been removed.

CHANGELOG 1.0.9
[!]Changed some translations and several things users reported.
[!]Fixed dnas_installer.

CHANGELOG 1.0.8
[!]Fixed all the wrong cutscene subtitles.

CHANGELOG 1.0.7
[!]Fixed all the glitched cutscenes in Disney Town.

CHANGELOG 1.0.6
[!]Fixed the glitch in a cutscene in Aqua's story (Thanks to VICTARDED for reporting this issue.)

CHANGELOG 1.0.5
[!]New, easier to use and faster patcher.
[+]All cutscenes are subbed now.
[!]Fixed the "push O button to continue" cutscenes problem.
[+]Replaced lots of pictures and tile definitions to their USA ones.
[!]Fixed minor translation errors.
[+]Most Xehanort Reports are translated (10 and 11 are left out due to space issues).

CHANGELOG 1.0.3
[!]Fixed cutscenes that needed you to push O to go on.
[!]Fixed "X" button displaying instead of "O" during command styles' finishers.
[!]Fixed Command Finisher names to the real USA version ones.
[!]Fixed Command Style descriptions.

CHANGELOG 1.0.2
[!]Command Styles bug fixed.
[!]Fixed various small errors in the text.
[-]The cutscenes that freeze or crash have been unsubtitled to prevent them to do so.
[!]Comma fixed in menus.
[!] Multiples text windows resized.

CHANGELOG 1.0.1
[!]Fixed Aqua cutscene on Destiny Island.
[!]Fixed Iron Imprisoner I, II, III and IV's names in the report.
[!]Fixed the comma ',' not displaying properly on subtitles.
[!]Fixed Trinity Report crashing bug.
[!]Fixed text misplaced in Land of Departure cutscene.
[+] Translated "World Map" in the map name list.

CHANGELOG 1.0
[+] 99% of the text translated.
[+] EUR font implemented.
[+] 60% of the pictures translated.
[!] Fixed crashes and bugs like the "?" in the journal.
If you have any problems with the patch, as in, there is text placed wrong, or something crashes or a picture is misplaced... just send me a PM with the problem and if possible with a picture of the problem itself so I can fix it in a next release.
You can get the patcher's source code here:
http://www.mediafire.com/?0m3ao40pt3ro0bn